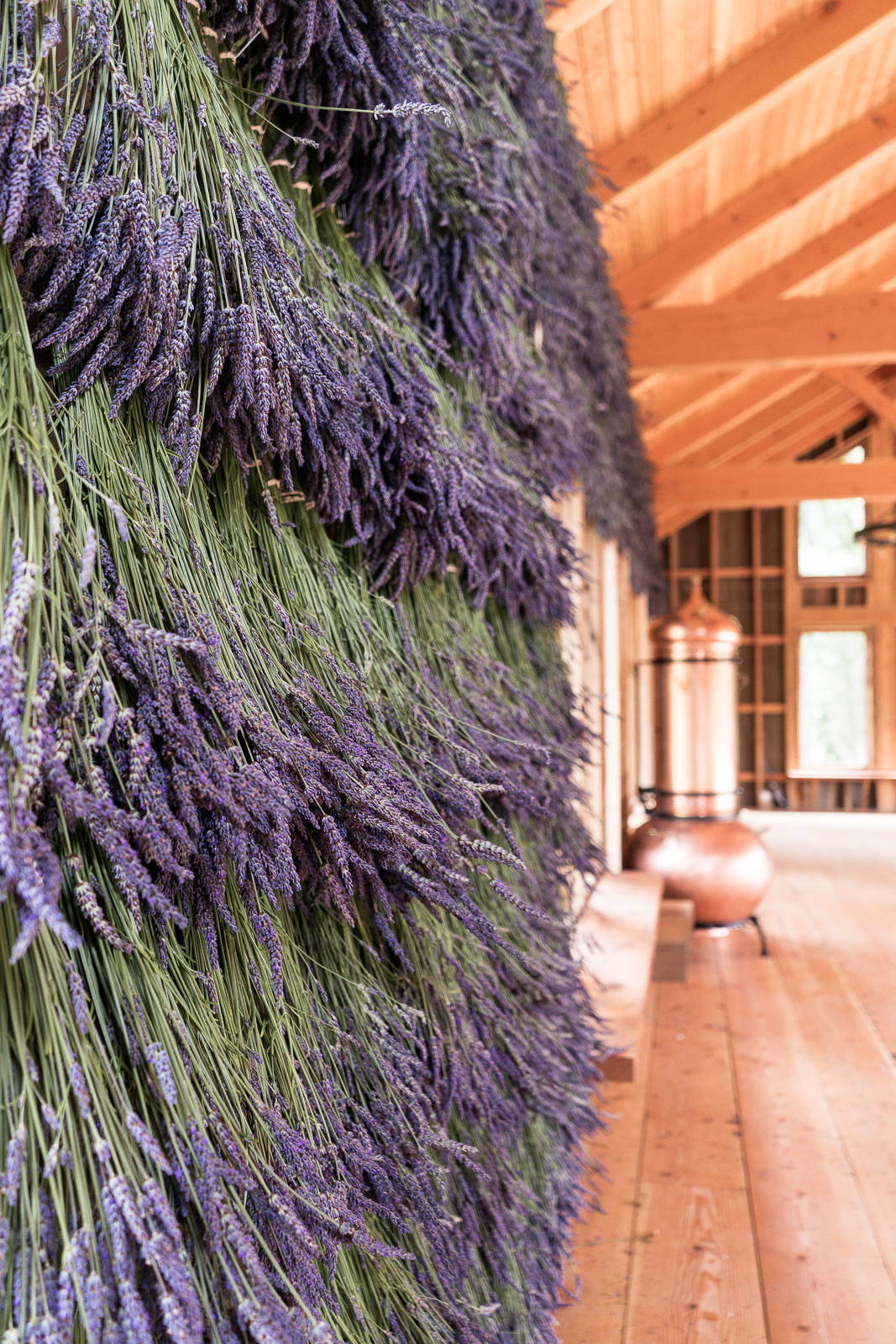 Between Forest & Sea
It all began with an idea: to bring new life to an old farm.
In 1851 Bilston Creek Farm made its mark on history as the first settlement outside of Fort Victoria, several years before Canada would be founded. For years it was farmed by the Witty family, and treasures of that time still remain, from heritage apple trees, to beautiful old barn board, to rusted tools found buried in the earth.
When we discovered the farm, it had been left fallow for decades, but we could see the beauty beneath the brambles right away. Those years of wild growth left behind perfect soil for growing lavender, the inspiration for our flagship crop.
Today our vision is to build a farm that will remain for centuries to come, where anyone can come to experience the magic of farming. We hope you'll be a part of it!
-Andrew Penn, Melanie Penn & Ben Drury, Co-Founders
Our Products
Our line is made with pure botanicals, honey and beeswax, all crafted here by hand, so you can take a small piece of our farm home.
Thoughtfully sourced, natural ingredients complement what we grow, harvest and distill on the farm, creating products you can use to uplift your mood, purify your home and nourish your skin. You'll never find added chemicals, fillers or anything artificial... just the same good stuff we use ourselves everyday.
We blend ancient traditions - like small-batch alembic copper distillation - with modern techniques - like 100% organic farming practices - to produce the kind of quality that can't be made any other way.
Curious how it's done? We'll show you every step of the process...
Ask us, join us, or follow along.